What you will find in this text:
Every single day, an average of about 250,000 people — that's a whopping quarter million — visit the various Walt Disney World facilities in sunny Orlando, Florida. Disney is a name recognized throughout the world, and many kids from all backgrounds have long dreamed of the chance to visit Disney World.
While there are numerous Disneyland's located in California, Europe and Asia, there is only one Disney World. Owned by none other than the Walt Disney Company, Disney World was the biggest project and dream of Walt Disney himself.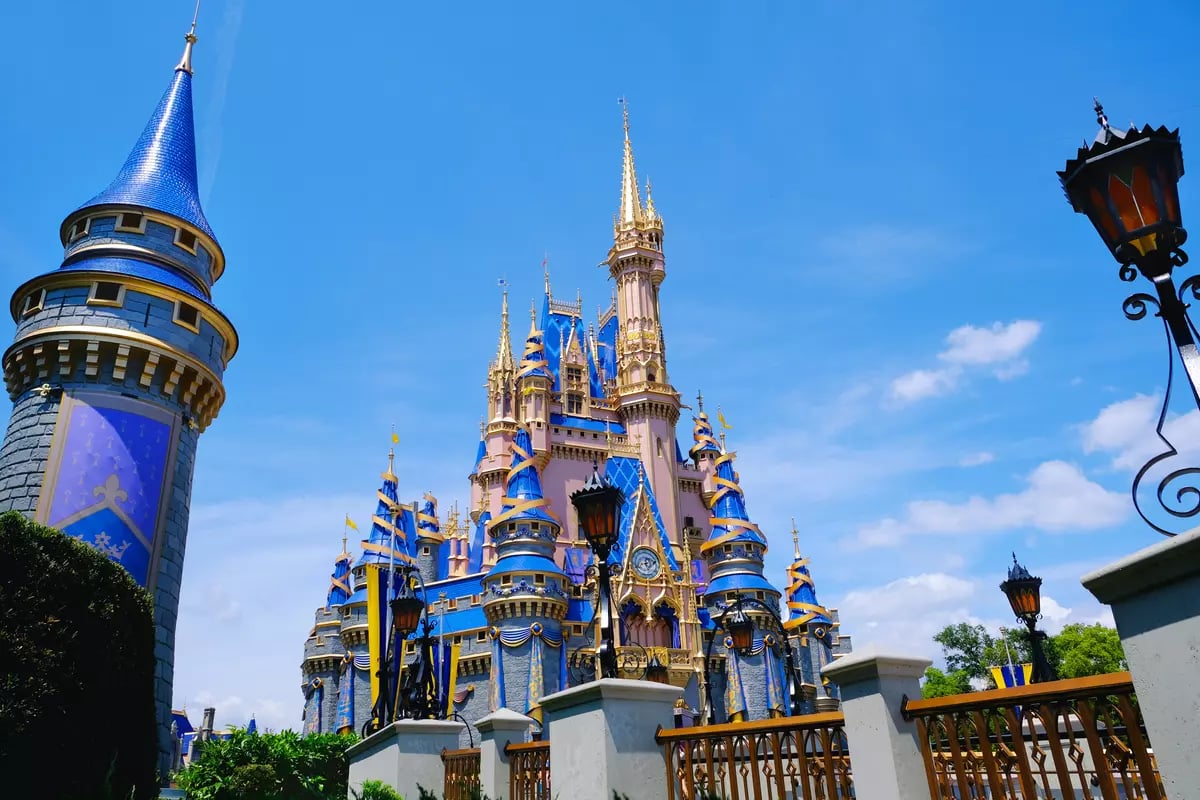 Photo by: Brian McGowan
The massive complex is comprised of:
Four theme parks;

Two water parks;

31 themed hotel resorts;

Nine non-Disney hotels;

Golf courses;

A camping resort;

Several entertainment venues;

An outdoor shopping center;

A couple of its very own transportation systems.
That's a mouthful! It was founded just 50 years ago at the start of October 1971.
Did you know? While Walt Disney came up with the original plans for Disney World, he passed away during the initial planning stage. Yet, his dreams came to life. Construction began in 1967, and the Disney World property now encompasses an incredible 25,000 acres.
In 2018, Walt Disney World was the number one visited vacation resort in the entire world. Its popularity is certainly unmatched; alongside critical government infrastructure, Disney World receives protection as an FAA prohibited airspace zone that requires federal approval for any airspace activities.
This level of support, even from the government, reflects its importance in American – and global – culture.
The Florida Project: The facilities that make up Disney World
Let's take a deeper dive into the multiple facilities that together make up Walt Disney World. Like we mentioned above, there are four theme parks:
Magic Kingdom;

Epcot;

Hollywood Studios;

Animal Kingdom.
There are two water parks:
The Typhoon Lagoon;

Blizzard Beach.
The Disney resorts include:
The Grand Floridian Resort & Spa;

Coronado Springs Resort;

Animal Kingdom Lodge;

Beach Club Resort;

Boardwalk Resort;

Yacht Club Resort;

Disney's Contemporary Resort;

Polynesian Village Resort;

The Wilderness Lodge —and

more

!
There are nine deluxe resorts four moderate resorts, five value resorts, 12 vacation clubs, a campground, and even a residential area that houses 450 homes. Disney World's Disney Springs includes several shopping villages. Disney World even has four of its own golf courses!
When it comes to transportation, Disney World does it like no other with its own Magical Express Service transporting guests from the airport, the Walt Disney World Monorail System, and the Disney Skyliner.
What is expected of Disney World

maintenance

and facilities professionals?
The maintenance and upkeep for Walt Disney World is unsurprisingly a big task. In total, Disney World has over 77,000 employees. This includes housekeepers, custodial staff members, plumbers, electricians, technicians, and more. Given the range of facilities available to the public at Disney World, there is a vast range in the types of maintenance workers and facilities professionals.
With Disney World being open every single day of the year — all 365 days — maintenance has to be conducted incredibly efficiently.
For the theme parks, safety inspections are carried out constantly…
With engineers ensuring that rollercoasters and amusement rides do not have defects and adhere to up-to-date safety measures.

Beyond safety, mechanics and engineers are employed to ensure that all attractions remain functional.
Oiler-truckers enter the grounds on a nightly basis to refuel all boats and attractions!
They take extensive measures to keep the parks clean.
Custodial staff also thoroughly clean the park grounds every night. Fun fact: Disney doesn't sell chewing gum to prevent gum from littering the premises. Thousands of restaurant chairs, tables, and umbrellas are checked and replaced if needed.
Disney World also has an underwater maintenance system!
They employ scuba divers to maintain all underwater attractions and vehicles; some of these scuba divers are electricians, and others are just maintenance workers. To keep the water clean — even just the water that splashes onto you on a log ride, for instance — Disney World uses Bromine to ensure that all water is safe and bacteria-free.
Another fun fact: Many cast members at Disney World, who take on the many Disney characters that we have grown to love, also perform operational work to keep the huge resort and park as successful as it is today.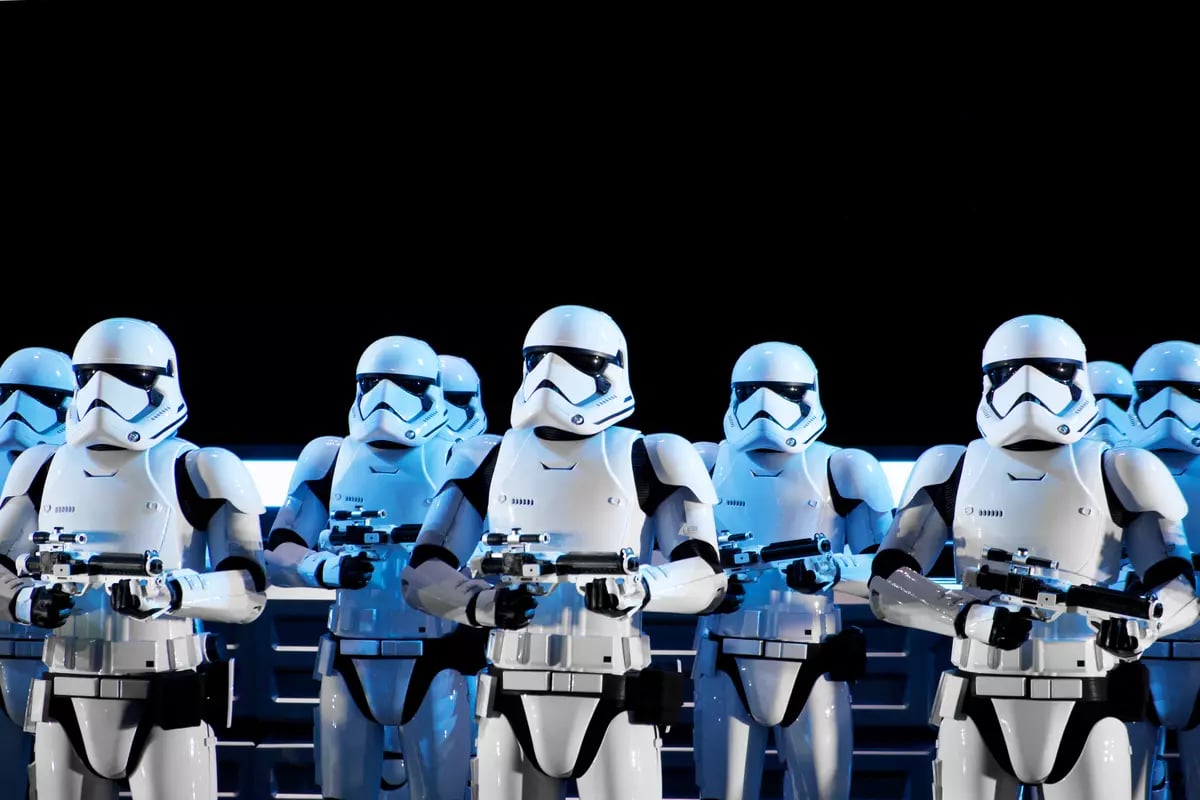 Photo By: Brian McGowan
Throughout the day, the cast members perform checks and catalogue issues that they notice like a faulty lightbulb or chipped paint. Maintenance workers on the midnight shift conduct their regular upkeep and safety responsibilities as well as going through any catalogued issues that they fix before the next wave of visitors arrive in the morning.
A lot of thought has gone into the maintenance of Disney World. Beyond ensuring safety and cleanliness, Walt Disney World has gone one step above to make its premises as enjoyable for its visitors as possible.
How do they do this?
They have long studied guests' behaviours and learn from their findings. For example, Walt Disney's older brother Roy — who took over the planning of Disney World after Walt Disney passed away — followed Disney World guests around the theme park to see how far they would walk before they would litter.
He found that the maximum distance a guest would walk before littering was 30 feet, so at any point in the Disney World parks and facilities, you will see a garbage can that is no farther than 30 feet away.
To keep the smell of garbage at bay, they also implemented a lid for garbage cans. While this is not a unique feature these days, Disney World was the first place this was implemented, although they never patented it.
Finally, yet another way they maintain the vast expanses of Walt Disney World despite being open almost constantly is through their tunnel system!
Magic Kingdom, the first theme park opened at Disney World, has a tunnel system underground with walking paths for workers to move around without being spotted by the visitors. The maintenance workers are able to transport garbage without bringing the smell to the main premises of the park.
While this requires the resources and space to implement, such innovations reflect the forward-thinking vision of Disney World's operational team overseeing the maintenance.
Learning from maintenance and asset management at Disney World
Walt Disney World has established itself as one of the most impressive feats of facility maintenance and management, given the enormity and range of its properties.

The operational success of Disney World indicates that with effective and efficient management, such a big task can indeed be realized successfully. To do so, efficient software and technologically advanced software is a must!
Huge and complex facilities like Disney World ultimately rely on technology like machine learning and AI to provide accurate predictions and help manage their assets.